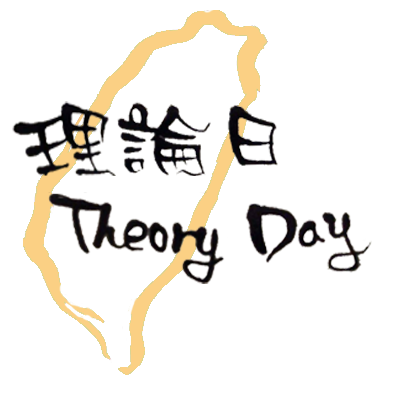 2020 Winter Theory

Workshop
Date: December 29, 2020 - January 6, 2021 (GMT+8)
(December 28, 2020 - January 5, 2021 EST/GMT-5)
Location: Virtual and Auditorium 106, New Building, Institute of Information Science, Academia Sinica, Taipei


---
Past Theory Days in Taiwan:
2016A@Taipei
,
2016B@HsinChu
,
2017A@Taipei
,
2017B@HsinChu
,
2017C@Taipei
,
2018@Taipei
,
2018B@Taipei
,
2019@HsinChu
In the last few years, we invited our theory friends to visit us in Taiwan at the year-end to share their research works in theory day(s) events. This year, however, due to the pandemic, such visits and gatherings are not possible. Nevertheless, thanks to the great initiative by our old friend Elaine Shi, we decide to continue this tradition virtually and invite more friends!
Joint with Elaine, we co-host this virtual 5 days winter theory workshop in the Taiwan-US timezone, where we invite friends to present their works that cover a wide range of topics --- cryptography, algorithm, quantum, and theoretical machine learning. It is meant to be casual and interactive with talks scheduled at 9:30-11:30 am Taiwan time and 8:30-10:30 pm Eastern time. The workshop is free and open to everyone; in particular, students are encouraged to attend. We will host a physical site at N106, IIS, Academia Sinica, Taipei. For online participants, please register with the google form below to receive the link to join online.
Speakers:
Speakers: Elaine Shi (CMU), Kai-Min Chung (Academia Sinica), Hubert Chan (HKU), Zhao Song (IAS), Feng-Hao Liu (FAU), Ho-Lin Chen (NTU), Chi-Ning Chou (Harvard University), Nai-Hui Chia (QulCS), Xiong Fan (UMD),Bo-Yin Yang (Academia Sinica) and Xiaorui Sun (UIC)